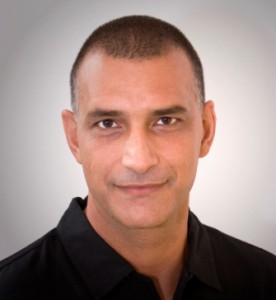 Imbedded in Dr David Shahar is a dynamic personality and knowledge possessing a fusion of clinical experience and academic knowledge that materialize into clinical and theoretical research to bring about simple, practical and effective methods to combat the poor posture epidemic on its various implications and repercussions on human health and appearance.
Dr Shahar authored and published in the medical literature numerous scientific papers focusing on bone, joint and associated anatomical structures decay in response to poor biomechanical loading of the skeleton, in other words, poor posture.
Seeing the negative impact poor posture has on individual's health and appearance, in 2007 Dr Shahar founded Dr Posture®.  Dr Posture® provides posture related education and solutions to practitioners and patients. Dr Shahar advocates for the implementation of his posture improvement awareness program; Reform or Deform™, from an early age.
Dr Shahar was awarded a Doctor of Chiropractic degree from Cleveland Chiropractic College in Los Angeles in 1998 and completed the Certified Chiropractic Sports Physicians program, at the Los Angeles College of Chiropractic during the following year. Dr Shahar is now a researcher and a PhD candidate at the School of Health and Sport Sciences – University of the Sunshine Coast.
Dr Posture®'s mission is to implement the Manubrium Lift® as a household term.
Affiliates and dispensers include Medical Doctors, Chiropractors, Podiatrists, Physical Therapists and other health professionals. Users include people of all ages who are interested in developing a better posture, smarter image, less pain and better health.
---
---