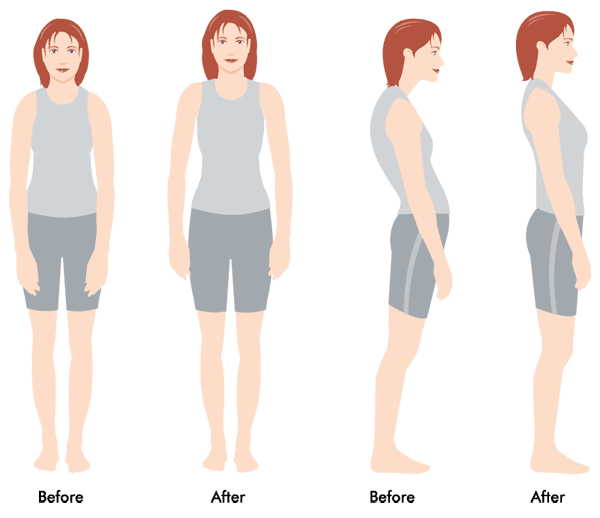 Healthier standing, sitting and sleeping habits will certainly reduce neck, head and back ache, pinched nerves, arm and shoulder pain, insomnia and mental fatigue. It's that simple!
Stand Correctly
Here's one way to stand correctly: make sure you are constantly aware of the position of your head, neck, shoulders, chest, upper back, stomach, lower back, pelvis and all the other parts of your body.Or you can do it the easy way: focus on one bone only and do the ManubriumLift®! Please make sure you read, understand and implement the ManubriumLift® instructions above. When standing for long periods of time, you may want to occasionally rest one foot on a stool and take breaks to move around.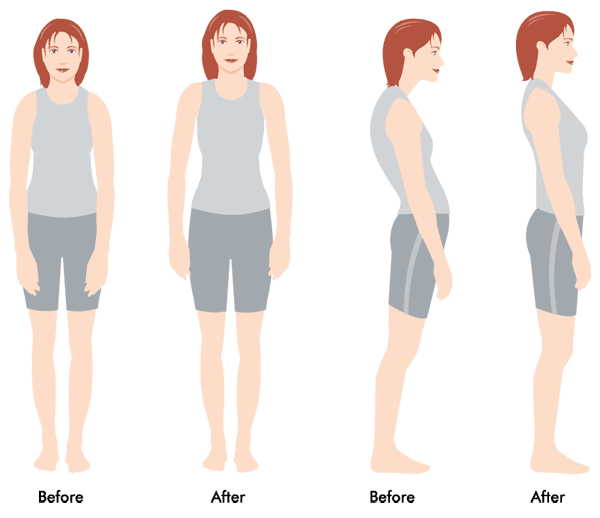 Now that you know what to do, it's all up to you. Consider our "To Do List' and download our simple exercises that can transform your life.
Here's to your
good posture!
---
---