PhD – Clinical Biomechanics USC, QLD
Doctor of Chiropractic – Cleveland College of Chiropractic (USA)
Certified Chiropractic Sports Physician – Los Angeles College of Chiropractic
Founder of Dr Posture®
Founder of Health Hub Chiropractic; the first fully integrated chiropractic service provider in Australia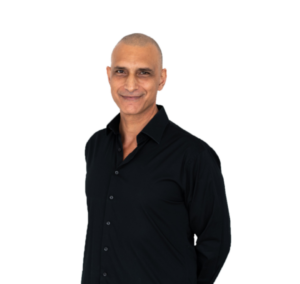 I have always taken great pleasure in helping my patients achieve their full physical potential, by relieving their pain and reducing some of the stress associated with many activities of daily living. The core principle of chiropractic is to optimize musculoskeletal and nerve function, thus alleviating pain and stress. I have seen many of my patients obtain immediate relief, and others progress over a few sessions as their bodies perform better. Seeing that has always been a source of wonderment to me. But soon I realised I could do much more for many of my patients.
From my teenage years, I always pushed myself to excel at sports and physical fitness which in turn led me to try and understand more about the human body, especially the musculoskeletal and the nervous systems. Naturally, as time went by, I was drawn to research with a desire to help others. I qualified as a Doctor of Chiropractic in Los Angeles in 1998 and a year later I have completed the Certified Chiropractic Sports Physician program.
While I am now an experienced chiropractor, I am also a researcher at the School of Health and Sports Sciences at USC, QLD. My research focus is on bone structural remodelling in response to aberrant mechanical load. Manuscripts which I have authored has already been published in prestigious medical journals such as 'Journal of Anatomy', 'Scientific Reports – Nature', 'Spine' and 'Clinical Biomechanics' to name a few.
The burden of musculoskeletal disorders on individuals may be substantial, from a symptomatic, social and financial perspectives. My concern is that general musculoskeletal disorders and conditions associated with poor posture are not getting the attention they deserve and are treated by non-functional means. To that end, over the years, my clinical practice combined with my research provided me with the knowledge and tools to help many sufferers deal with their musculoskeletal complaints through spinal manipulation, posture correction and the implementation of practical prevention intervention strategies. My intervention style is patient centred engagement based on the most up to date research.
Conditions I frequently manage include headaches, chronic and acute neck pain and back pain, radiculopathy (pain, numbness and/or tingling sensation through the extremities), sciatica and poor posture. Importantly, I often collaborate with like-minded practitioners and researchers who are interested in the treatment and investigation of musculoskeletal disorders.
My keen interest in developing resources to raise awareness about the importance of good posture maintenance for the prevention of associated musculoskeletal conditions led me to found Dr Posture® and to develop a number of practical patient education resources (i.e. Reform or Deform and Stretching for Life) and products (i.e. Thoracic Pillow® and Posture Hero).
If you would like to discuss pain relief, postural issues that you or any members of your family may have, please book a session to discuss your concerns, so we can find better solutions and options for you and your family.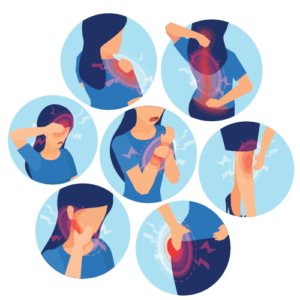 When should you see a chiropractor?
Symptoms such as headaches, neck or back pain, muscle spasms or stiffness and painful joints can be caused by poor posture, repetitive stress at work, accidents, sports injuries, household chores, and even the stress of daily living.
Chiropractic care may help you resolve these problems through the restoration and maintenance of a healthy spine, nerve and joint function. so you may enjoy doing your work and favorite activities.
Acute or chronic lower back pain

Extremity pain and dysfunction
New Appointments
Includes exam, treatment, x-rays if necessary, exercises, advice
Junior
All children's consultations
DVA and Care Plans
Fully Bulk Billed (Through Government Healthcare, Medicare)
Health Funds
All Health funds accepted (GAP payment required)
Health Hub Doctors Morayfield
19/31 Dickson Road
Morayfield 4506
Opening Hours
Monday: 8AM:6PM
Wednesday: 8AM:6PM
Thursday: 8AM:6PM
Saturday: 8AM:2.30PM